Introduction
In January of 2022 we received a request from WVU Canady College of Creative Arts and WVU Art Museum to create a catalog for an exhibition titled, From The Mountain: Malcolm Davis and the Art of Shino. The catalog would celebrate the life and career of ceramic artist Malcolm Davis, a West Virginia-based artist who rose to high international acclaim. The catalog would be given to donors of the exhibition and would also be used for scholarly research.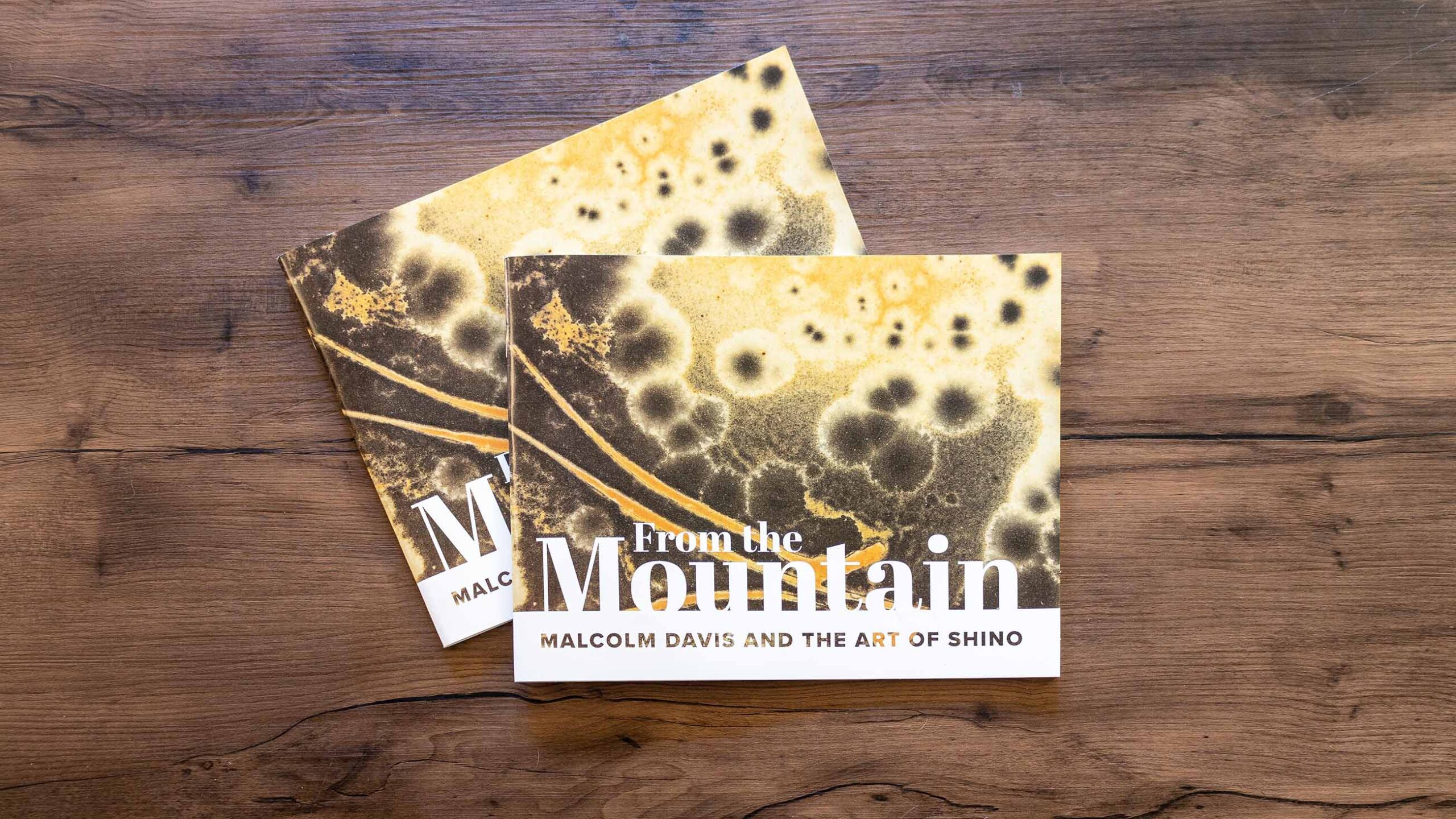 We were graciously recommended to the folks in charge of the project by one of my former professors. The main representative of the project was also my former guidance counselor and Art history professor. This made for a really fun project, as I knew most of the stakeholders as my superiors, and they got to see me in the professional setting that they set the groundwork for.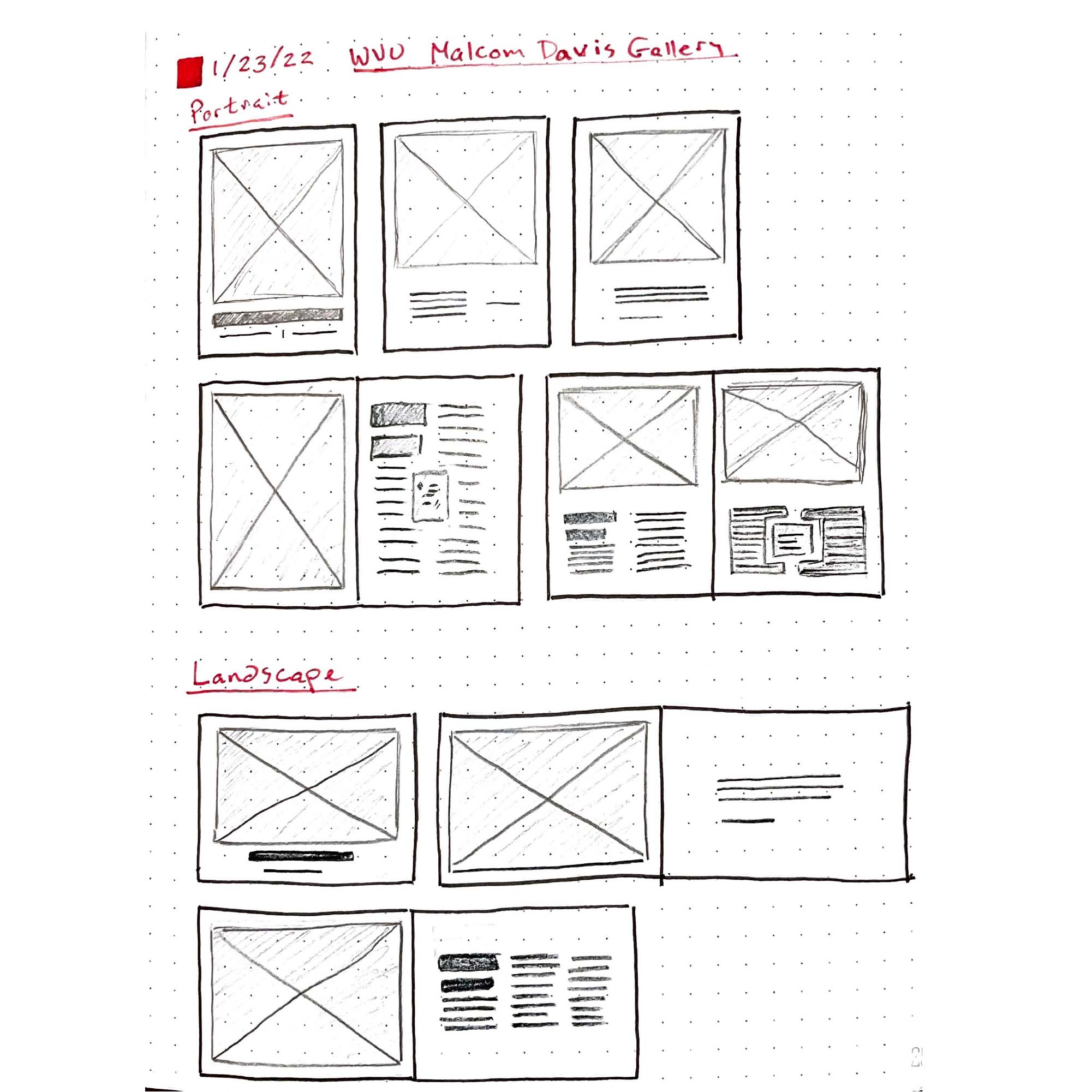 Process
We had a few meetings to kick off this project, establishing timelines and budgets before starting the actual work. From there the project representatives gathered content from all of their sources as I began making sketches. The initial sketches consisted of three layouts: one vertical, one perfect square, and a landscape layout. Each orientation made it to the initial mock-up stage before we settled on the landscape option.
Style
Beginning with the initial mock-ups, we started by establishing the style. As a branding and web agency, it's hard for us not to create some form of visual identity for a project—even if it is just at a surface level. Pulling colors from Malcolm's Shino glazes, we created an official palette, which we used minimally, leaving plenty of white space so as to not detract from the artwork. The aesthetic was meant to feel quiet, focused, and calm, inviting the reader to sit with the book and absorb its contents. We wanted to capture the feeling you get from standing in a physical gallery space and translate that into the printed catalog.
We tinkered around with different fonts before landing on Abril Display and Proxima Nova. Abril Display is a modern typeface with high contrast between strokes and serifs, whereas Proxima Nova has a tamer, gothic style, similar to the likes of Helvetica or Gotham. The pairing struck a comfortable balance between ornate and functionality—similar to that of the ceramic pieces being featured in the catalog.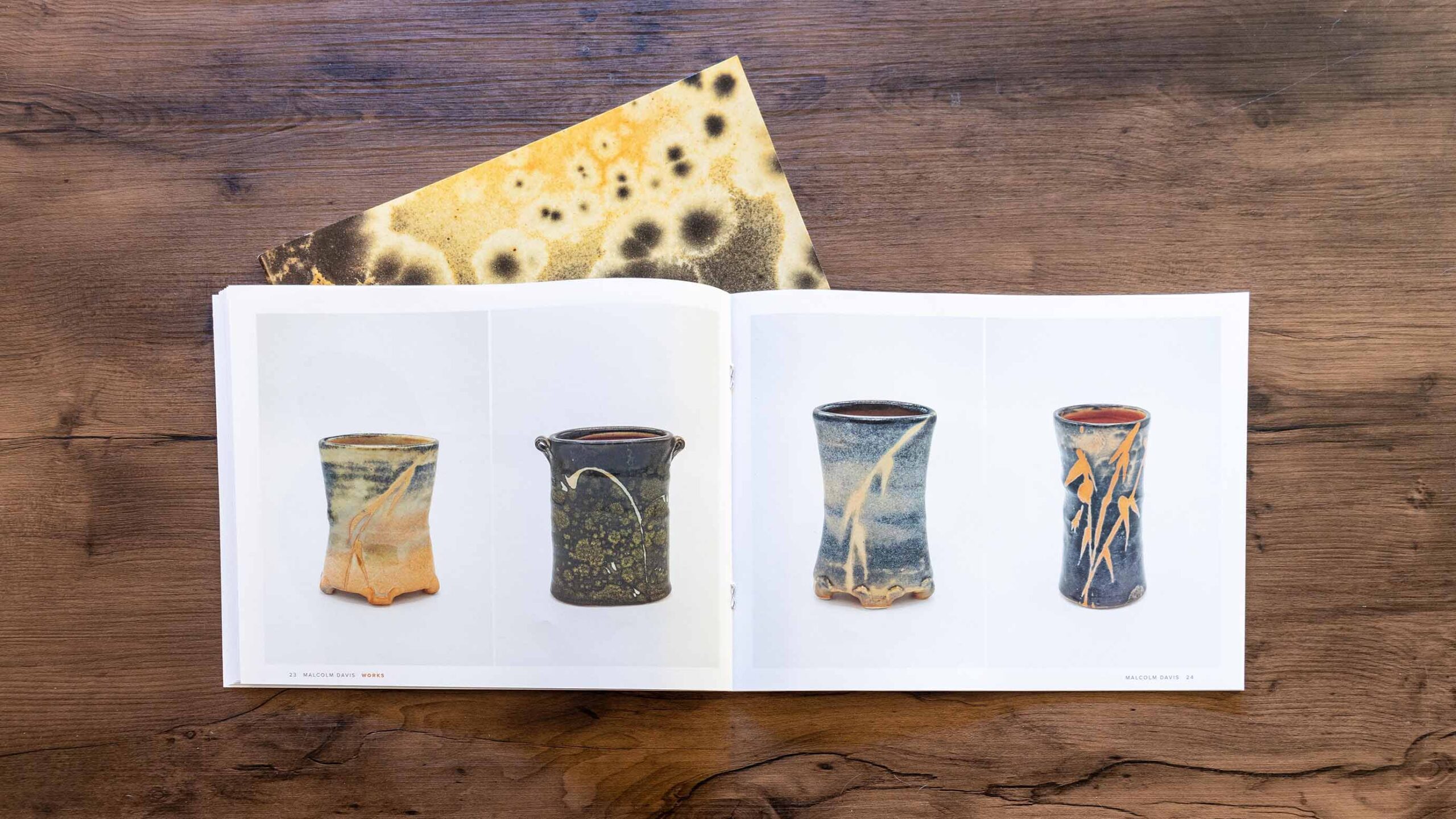 Content
Lucky for us, Michael Sherwin, director of the Photography department at WVU, did a photoshoot with the artwork specifically for this catalog. At the start of the project, we were given a large library of photography for us to use as needed. These photos also helped us to determine the style of the catalog, as the style was minimalistic and had plenty of white space.
As far as copy content goes, we worked with various writers to complete the catalog. One writer was working remotely in Australia, with a ten-hour time difference from us. This was the first time we had ever worked remotely with someone having that large of a time gap! Not to mention, we were working from California on Pacific time, while the rest of the people on the project were on Eastern time—we had a few 6:00 AM meetings, and lots of coffee!
Sharing drafts with stakeholders outside of the WVU team threw us a few minor curve balls, but overall the project was completed in a pretty straight shot, with time to spare. Our team at Full Circle worked directly with the production team at Knepper Press, a fantastic printing company based in Pennsylvania, who after a round of proofs and a few minor edits, delivered a wonderful final product.
*I'll give you a friendly heads up that if your client has a good production budget, you get to have a lot more fun with the design, and the finished product will be something to brag about for both your clients and yourself.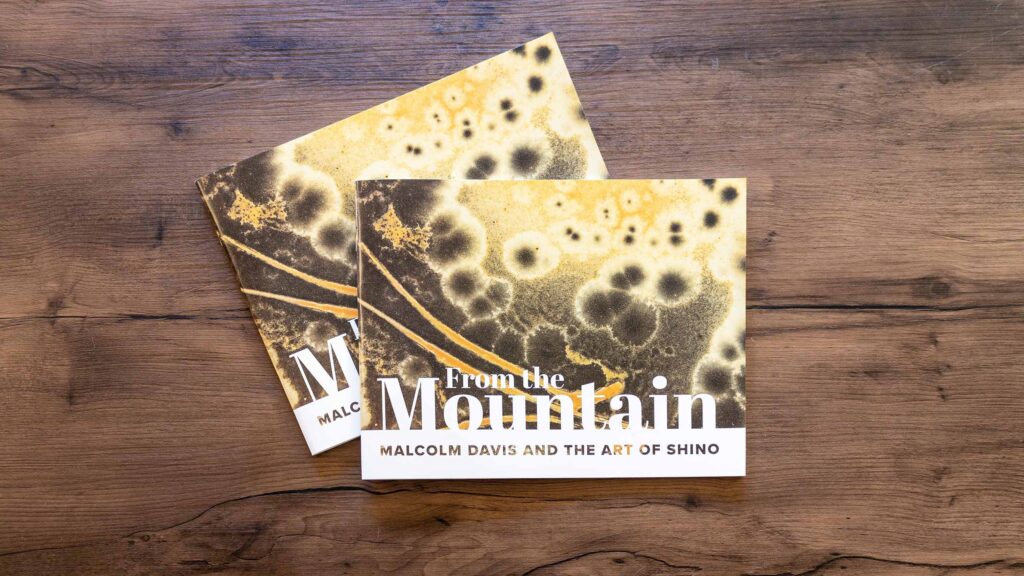 Delivery
The catalogs were shared with donors of the gallery on the celebratory closing night. Complete with an ISBN code, there are also copies archived in the WVU Libraries for scholarly research. We even picked up a few copies for ourselves after they were distributed to all of the stakeholders!
You can learn more about the From The Mountain exhibition and Malcolm Davis' work at the following link:
https://arts.wvu.edu/news/2022/01/19/art-museum-to-host-malcolm-davis-exhibition