About Listening For Racial Understanding
Listening For Racial Understanding is a social impact campaign created and coordinated by Eve Faulkes and Susan Eason, both from Morgantown, WV. The campaign works by pairing two people of different races and backgrounds, and facilitating a conversation between them in which they use active listening to repeat back their partner's stories. Their conversation would then be observed by an artist who would create an artwork in their chosen media to reflect what was shared.
Eve and Susan interviewed 56 individuals (23 conversations), and accumulated over 50 hours of video footage. Our role was to take the most memorable moments and create a highlight reel with a play time under 20 minutes. This video is played at opening nights for the traveling exhibition to introduce the campaign. While working on the video, we also designed and developed a website for the campaign to which they can add or remove calendar events and links to videos.
A note about Eve
Eve was my former professor and Graphic Design Program Director at West Virginia University. I will never forget our first meeting. I was a first-semester student, still completing introductory art classes before officially entering the Graphic Design program. As she introduced me to the social impact work that she was doing through graphic design, I knew this was the place for me. Having taken three of her courses, she has been one of my greatest teachers, and an inspiration for not just the kind of designer I want to be, but the type of person I strive to become. I could go on forever, but we'll save that for a future post.
The Video
Concept
There was no official style guide when we joined the project, so we started by creating a guide by referencing prior promotional materials and expanding on them. We created visual guidelines for video, photo editing, typography, color palette, and motion graphics. The initial concept accounted for the video itself and also prototyped a potential website to share news and updates about the project and its exhibitions.
The final concept was a photo-centric visual identity that showed the many faces of participants in the campaign,accompanied by rust-red and purple-blue colors for the graphic elements. Bebas Neue was the chosen font family for the project for its tall and slender letterforms, giving the campaign a slight grass-roots edge.
Process
Our process was centered around taking the concept and the content and crafting it into a comprehensive story that introduces the project to the exhibition and online audience. This did not come without challenges. This project took place at the end of the COVID-19 Pandemic, therefore, most of the interviews were conducted via Zoom. This meant that footage would be inconsistent in visual and audio quality.
Creative decisions were made to accommodate for the inconsistencies in footage quality, such as adding quiet background music to help set the tone, and also cover up white noise that occasionally couldn't be edited out. We also set all videos to black and white to gain better control over lighting without changing the color balance between videos.
These creative decisions ultimately solved most of the problems. Pairing these decisions with technical video and audio editing, we were able to achieve a strong final product with consistent treatment across chosen footage.
Tools
Illustrator, Photoshop, After effects, Media Encoder, Audition
Final Product
The video was debuted at the Morgantown Public Library at the opening night of the Listening For Racial Understanding exhibition.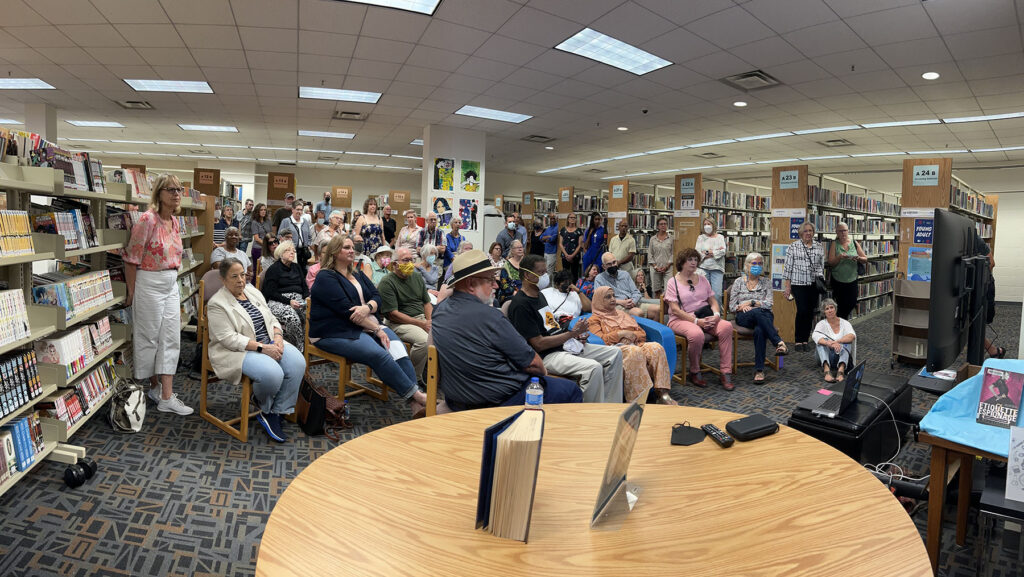 Visit their website (also designed by our agency) for news and updates.
You can read more about work with Listening for Racial Understanding here.