Introduction
In this post, I'm going to share a project that we did with some of my longtime friends at Rising Creek 2 / Tutto Gelato, and showcase how they brought their visual identity to life in their café, and how this creates brand awareness in the community and brand loyalty among their customers.
In early 2021, I worked with the owners of both Tutto Gelato Café and Rising Creek Bakery on their co-branding project where they would join forces to create a single location. Offering staple menu items from both restaurants, this collaboration would tap into customers of both businesses, appealing to a similar but wider audience.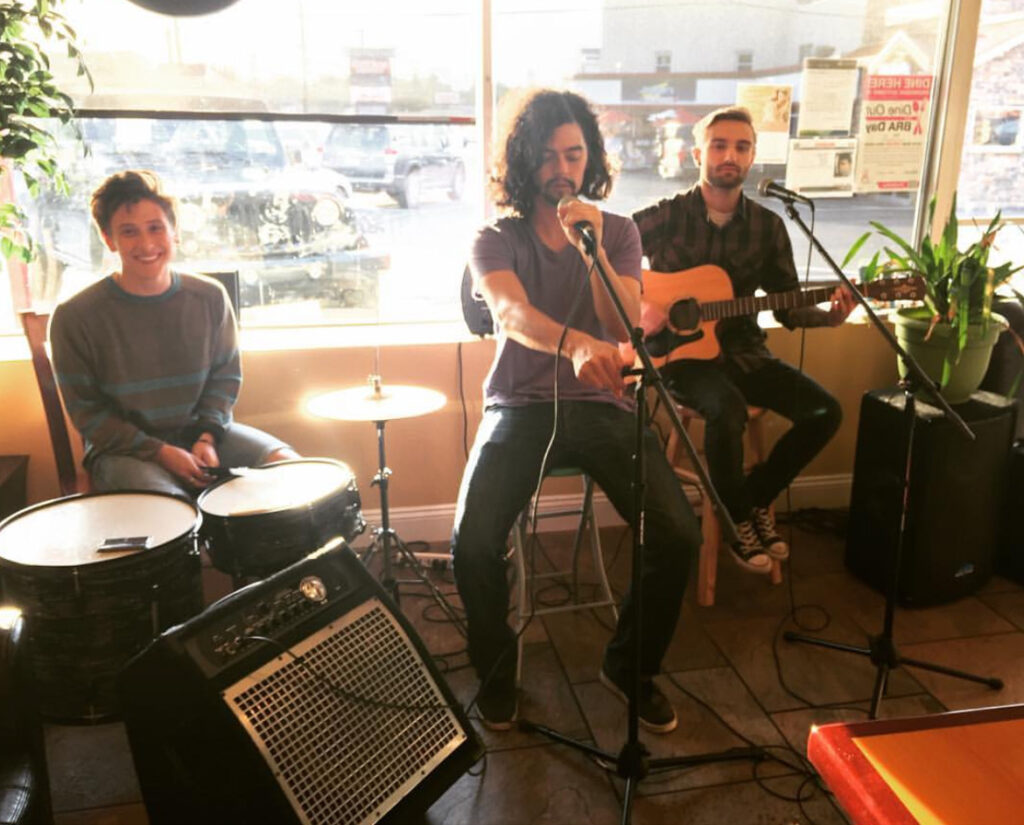 A Little Background
I worked at Tutto Gelato Café before and through college, starting as a barista and then working as a manager, making gelato and pasta. Over the years working there, Sarah, the owner, and I became great friends. Both of us come from Italian families, and we had found out after she hired me that our grandparents were actually good friends (and her dad was my grandpa's lawyer)! Above are a few photos from the original Tutto Café.
As Sarah and her business partners were preparing the new location, I was commissioned to design their visual identity. This would consist of a logo, color palette, type kit, and a few social/digital graphics to get them started. You can read more about the initial project in our portfolio, and in our previous case study.
The Brand Experience
When opening the new location, they excelled in creating a branded environment. The tables, walls, fixtures, and artwork were all consistent with their visual identity. In doing this, they successfully created a unique brand experience for their guests that differentiated them from other cafés in their area.
While I was back in Morgantown, WV for the holidays, I stopped by with some recording equipment to document their excellent use of their visual identity. This is exactly how we like to see our clients utilize their brand to their advantage and create a great experience for their customers, and therefore wanted to share this with as many people as we can! You can watch our short brand video above to see how they have brought their brand Full Circle.
Visit Rising Creek 2 / Tutto Gelato online and check out their menu! https://www.risingtuttowv.com/